Lakewood, CO Leading HVAC Contractor
It's summer, and you're enjoying it to the fullest. Your AC is working just fine, bringing you comfort you so crave all throughout the day. But then, the peak of hot weather arrives, and you discover that your AC is no longer working. Oh no! It's a problem you don't want to encounter this summer, especially not with your home's temperature. If you're wondering, how can you possibly survive this heat without your AC, it's time to call Now Heating and Air, the most dependable AC repair company in Lakewood, CO. Excelling in AC repair and installation services for the past 15 years, we have successfully served thousands of customers and continue to provide only the highest-quality services. With an aim to ensure your home stays safe and comfortable for you and your loved ones, we only offer the best repair services to ensure your AC's performance and minimize energy consumption. For any AC related problems, you can count on us for an immediate and efficient service – from installation to repair and maintenance, we are available to provide you with solutions that suit your personalized needs.
Your furnace is an indispensable asset to your household. Whether it's warming your home or ensuring the temperature you desire for your family to enjoy a comfortable and relaxing night, a furnace is equally a necessity when it comes to shielding your family from the bitter cold. However, as one would expect, furnaces can go through wear and tear and malfunctions that can make them prone to breakdowns and issues. As such, the only way to ensure that your furnace runs long and safely is to hire the most reliable, proven, and experienced furnace repair professionals. Thanks to years of extensive research and development, today's furnaces come with an array of advanced features that ensure better energy efficiency, operation, and safety. But they also make your furnace more delicate and prone to problems that require regular maintenance. Now Heating and Air is a locally established and family-owned company that provides furnace repair and installation services in Lakewood, CO. Over the years, we have garnered a great reputation for delivering fast, efficient, and reliable furnace repair services that have helped countless customers keep their homes warm and cozy. When it comes to furnace installation, no job is too big or too small for us as we have completed countless jobs of all shapes and sizes. From replacing outdated furnace components to performing preventive maintenance and improving efficiency, we are the ideal furnace repair and installation company in Lakewood, CO. To learn more about our complete range of services, feel free to call us at (303) 872-8829 today.
Furnace Repair and Furnace Installation in Lakewood
Now Heating and Air, being a locally established company in Lakewood, CO, is a leading name when it comes to furnace repair and installation. Our team is fully trained to repair and install all types of furnaces. Further boasting unrivaled experience and commitment to offering its customers the finest furnace repair and installation services in Lakewood, CO, we assure you that you will be satisfied with our efforts. It is our mission to assist residents in Lakewood, CO with the comfort of their home or office. Every customer is special for us and that is why we always strive to deliver excellent services at the most competitive pricing without compromising on the quality. Our team has decades of experience in the art of furnace repair and installation and our employees have mastered the art of understanding the unique needs of our customers and delivering results that are guaranteed to fulfill their needs and expectations. With our 24/7 emergency furnace repair services, we are available at your convenience to cater to all your furnace repair needs. So whether you need help repairing your existing furnace or require the installation of a new one, we are here to help.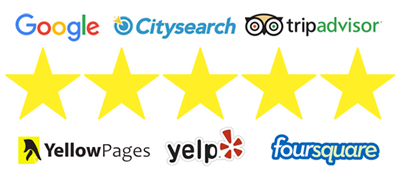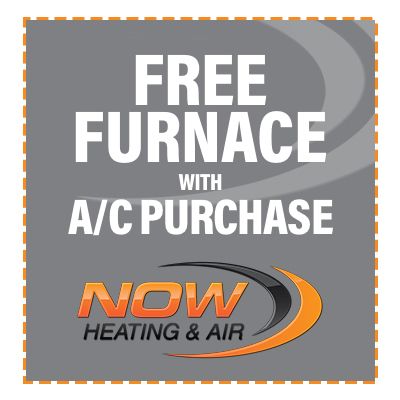 Testimonials from Real Clients
"Albert and his apprentice/helper installed an entire new system. It was cold and they worked for 12 hours straight.  They were professional and respectful through it all, and did a great job explaining everything. The install is clean, and professional."
 "My heating went out last night, Jackie was able to send someone out right away and helped me out! Great service all around! And my newborn baby is toasty warm 
"
"My heating went out a few days ago and Jackie was able to get someone over here right away! She's the best! Highly recommended"
Air Conditioning Repair and Air Conditioning Installation in Lakewood
Commitment, dedication and ingenuity are trademarks of Now Heating and Air. The premier service provider in Lakewood, CO, we have earned a reputation for delivering unparalleled air conditioner repair and installation services to residents and businesses in Lakewood, CO. Since we are locally established, we are able to offer air conditioner repair services tailored to your needs. Our professionals are always willing to meet and exceed all of your air conditioner repair needs with the highest quality craftsmanship and after-the-sale customer service. Further, leveraging on decades of united experience, we have the required expertise to handle all of your air conditioner repair needs with ease. From regular maintenance to ductwork repair and specialized installation services, we offer it all. Additionally, we value the little details that go into creating your air conditioner's unique charm. That is why we are committed to working with you through every step of your air conditioner repair and installation project so that you can have the peace of mind that comes with knowing you have hired the best professionals in Lakewood, CO. With years of experience and tremendous industry knowledge behind us, Now Heating and Air helps you enhance the true aesthetics of your property while promoting good health and environmental sustainability. So, whatever your air conditioner repair or installation needs may be, we are your destination.